Rachel Gilker, President
Currently serving third term expiring in 2027
Email: rgilker@voorheesville.org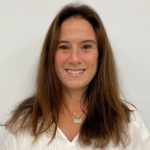 Rachel Gilker works as an agriculturalist, supporting sustainable dairy farming in the northeast and across the United States. She helps coordinate the Good Eats program in the elementary school.
Dr. Gilker served as a Peace Corps Volunteer in Niger, West Africa. She earned a Doctorate in Soil Science, and Master's in Agronomy from the University of Maryland. She also holds a biology degree from Wesleyan University.
Dr. Gilker and her husband Chris have three children in school in the district.
---
Robert J. Samson, Vice President
Currently serving third term expiring in 2025
Email: rsamson@voorheesville.org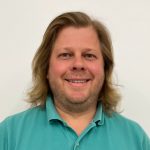 Rob Samson is a longtime Voorheesville resident, and a proud 1998 graduate of the district. He attended Colgate University, majoring in Economics and Creative writing, and currently works as a software architect at General Electric.
Mr. Samson lives in Voorheesville with his wife and four daughters, three of whom currently attend Voorheesville's elementary and middle schools.
---
Timothy Kremer, Trustee
Currently serving second term expiring in 2024
Email: tkremer@voorheesville.org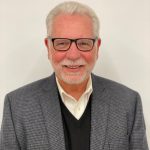 Since 1998, Timothy Kremer and his wife have lived in Voorheesville, where they raised three sons, all graduates of Clayton A. Bouton Senior High School. Mr. Kremer currently has two grandchildren who will be entering kindergarten in Voorheesville.
"As the retired executive director of the New York State School Boards Association, I bring over forty years of professional experience in service to thousands of school board members and administrators. My passion today is to help the Voorheesville school district leadership team be forward-thinking, well-informed and effective in making decisions about the educational and developmental needs of all Voorheesville students," Mr. Kremer said.
---
Argi O'Leary, Trustee
Currently serving second term expiring in 2026
Email: aoleary@voorheesville.org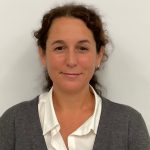 Argi O'Leary is in her second year on the Board of Education.
Mrs. O'Leary is currently employed as a Deputy Commissioner with the New York State Department of Taxation and Finance. She has a J.D. from Fordham Law School and M.S. and B.A. degrees from Boston College.
Mrs. O'Leary and her husband reside in Voorheesville with their three boys.
---
Barbara Owens, Trustee
Currently serving second term expiring in 2027
Email: bowens@voorheesville.org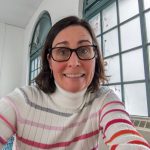 Barbara Owens is currently the Director of Development at the Children's Museum at Saratoga. Prior to her time there she held the same position at the Children's Museum of Science and Technology in Troy.
Owens has more than 20 years experience in development, team management, operations, and strategic communications.
She earned her B.A. from the State University of New York at Buffalo in psychology.
Owens has resided in Voorheesville for 14 years with her husband Frank and their four children —
Ian, VCSD Class of 2019; Maeve, VCSD Class of 2021; Erin, a junior at the high school; and Griffin, a 6th grader at the middle school.
---
Patricia Putman, Trustee
Currently serving second term expiring in 2024
Email: pputman@voorheesville.org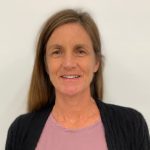 Patricia Putman has lived in the district since 2001 and was elected to the board in 2020. She has two daughters — one currently attending VCS and the other is a recent graduate of Clayton A. Bouton High School.
Ms. Putman is a CPA with 20 years of financial management experience. She received her undergraduate degree from the University of Vermont, and graduate degrees from SUNY Albany and Fairfield University.
---
Robyn Willoughby, Trustee
Currently serving first term expiring in 2026
Email: rwilloughby@voorheesville.org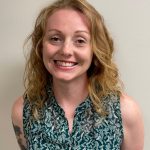 Robyn Willoughby began her career as a Spanish teacher in 2005 and has experience teaching grades 7-12. Currently she teaches grades 8, 9, 11, and 12  at Greenville Central School District.
She earned her B.A. from SUNY Plattsburgh in Adolescent Education and Spanish, which included a semester at Universidad Salamanca in Spain, and her M.A. in Latin American, Caribbean, and U.S. Latino Studies from SUNY Albany.
Mrs. Willoughby has been a resident of Voorheesville since 2013. She and her husband have two sons in the district, both at the middle school.