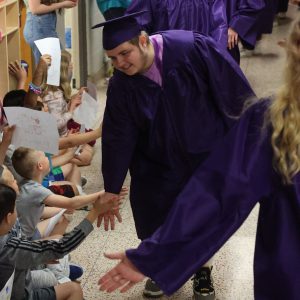 Class of 2023 students re-lived some of their favorite memories during the Senior Walkthrough at the elementary school on May 25. While sporting their caps and gowns, seniors spent the day in classrooms with elementary students, playing games, reading their favorite childhood stories and visiting their former teachers. 
A summer-like day was the backdrop for a replay of their earlier years of recess.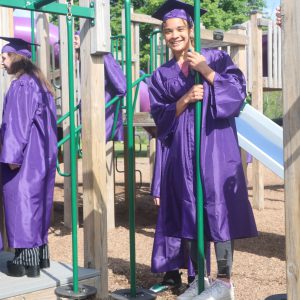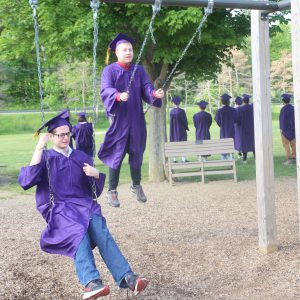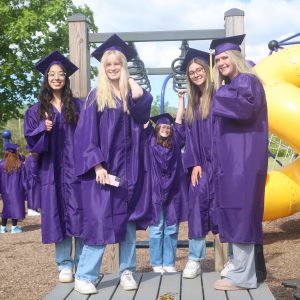 Before leaving the elementary school, the Class of 2023 returned to the auditorium, stepped up on risers, and joined their young school community counterparts in singing the Voorheesville alma mater.
The celebration continued as seniors boarded buses and returned to the middle school and high school campus. As they entered the building, they were greeted by a marching band and middle school students with handmade banners congratulating them on their upcoming graduation.