Voorheesville Career and Technical Education (CTE) students wrapped up the 2022-23 school year with certificates of completion, honors and awards.
A June 13 ceremony marked graduation from the school's programs at the Schoharie campus. Over 100 Capital Region students completed Culinary, Cosmetology, Commercial Construction/Heavy Equipment, Criminal Justice, Electrical Trades, Residential Construction/Heavy Equipment and Automotive Trades Technology programs.
Thanks to their education, the graduates aspire to careers as law officers, electricians, heavy equipment operators, mechanics, chefs and more in-demand occupations. Some graduates, such as Voorheesville senior Alex Stapf, have already launched their own businesses. 
"Coming here to BOCES is one of the best decisions I have made and will benefit the careers of my classmates and I for the rest of our lives," said Stapf, owner of Stapf's Dirt Work and Grading.
Also in June, Voorheesville Auto Trades Tech I CTE student Joseph Coluccio was inducted into Capital Region BOCES National Technical Honor Society. 
To be honored, students had to meet several criteria, including earning a grade point average (GPA) of 92 or greater at Career & Tech and an overall GPA of 85 or greater at their high schools, as well as having five or fewer absences.
Voorheesville Central School District congratulations the following students who have graduated from CTE programs:
Albany CTE Campus
Alexander Brody-Auto Services
Sir Matthew Casey-Game Design
Jeremy Chrysler-Auto Services
Parker Macri-Welding & Metal Fabrication
Shawna Meister-Vocational Training and Transition
Gabriel Perez-Pet Tech
Hadden Rice-Digital Media Design
Cheyenne Shufelt-Nurse Assistant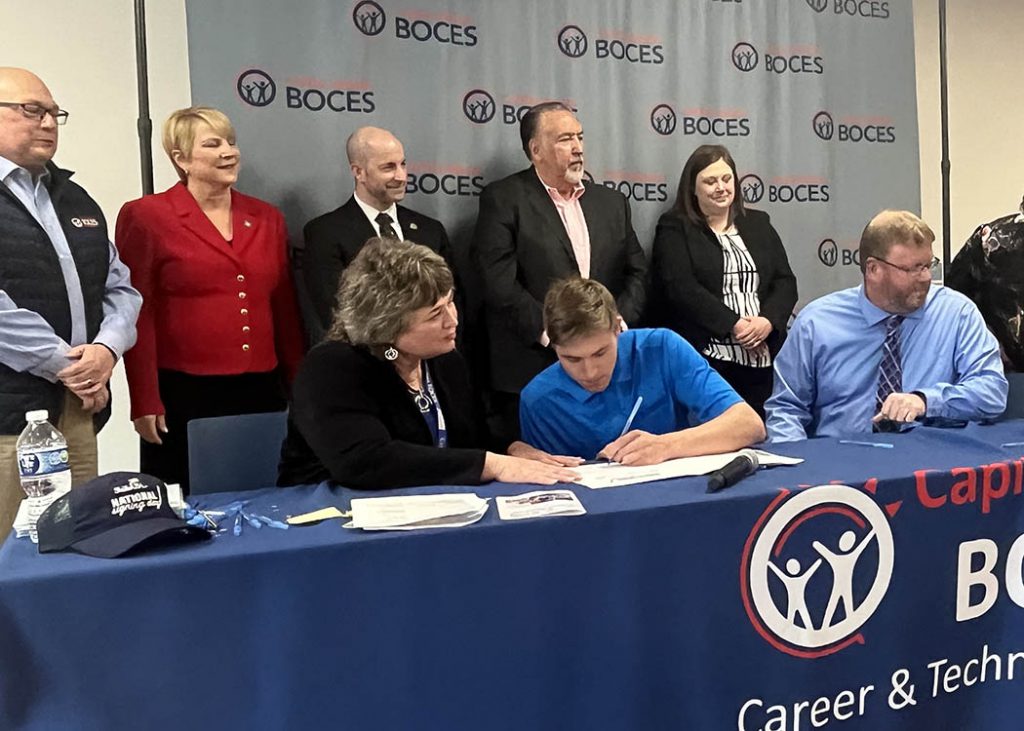 Schoharie CTE Campus
Matthew Kraft-Commercial Construction
Luke Napierski-Commercial Construction
Carter Pooler-Commercial Construction
Jack Shea-Electrical Trades
Alexander Stapf-Commercial Construction
Atreyu Weston-Electrical Trades