ML Schedules
VCSD now utilizes MC Schedules to streamline the process of requesting to use facilities. Here's how you can get started with ML Schedules:
Register for a New Account
Create an ML Schedules user account here. 
Once your registration is processed, you will receive an email confirmation.
Watch this video for a step-by-step guide to creating a user account. 
Note, VCSD employees do not need to register for user accounts in ML Schedules. They can log in using their Voorheesville Google account.
2. Log In and Request Space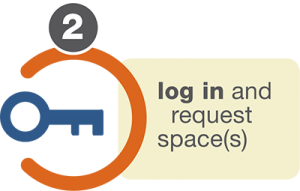 Once you have created an account, you can log in to ML Schedules and make a request to reserve DCS facilities. 
Watch this video for a step-by-step guide to making a request.
For additional information: Download the ML Schedules User Guide here.
Additional Information About Facilities Use
Please review the board policy regarding

use of school facilities

before requesting a space.

Community groups looking to use the facilities on an extenuated basis (e.g., field, gym, etc.) will need to submit proof of insurance.

Requests must be submitted as follows:

By Sept. 1 for winter activities
By Jan. 1 for spring activities
By May 1 for summer and fall activities

Groups who need to cancel their activity must call the district office 24 hours in advance for weekday activities and by the close of business on Thursday prior to weekend activities.

Please note that if the VCSD closes because of inclement weather or another emergency situation at one or both of its campuses, scheduled events may also be canceled.