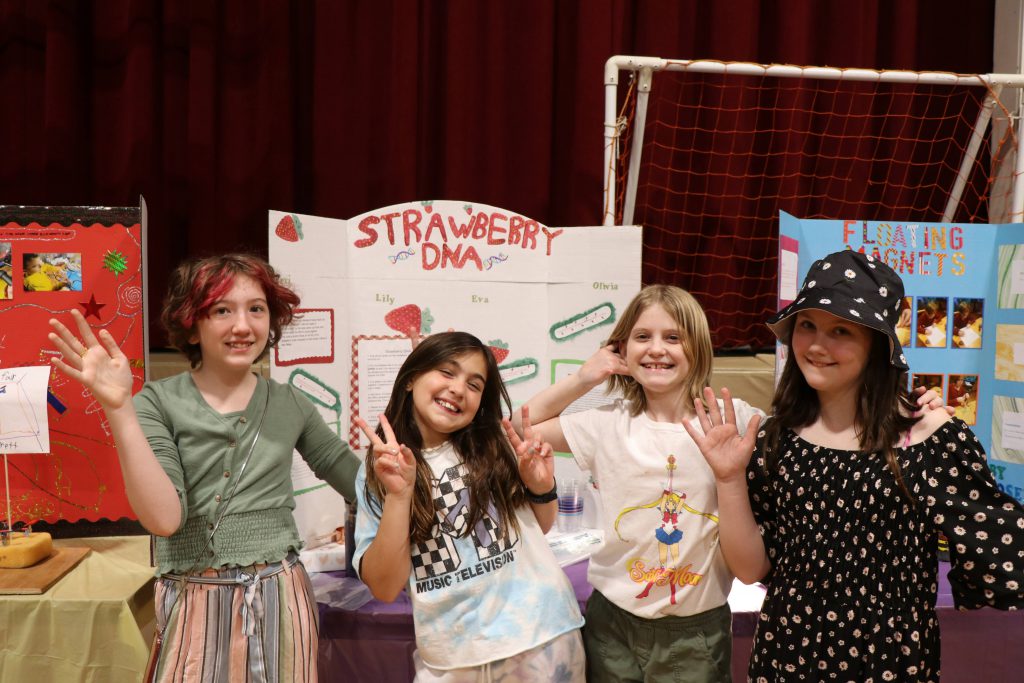 Voorheesville Elementary School students had fun discovering and uncovering the true nature of science. This year, the PTA was happy to welcome families back in person for the VES Science Fair. The creativity, effort, and enthusiasm for the event was energizing.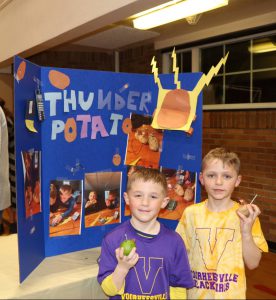 More than 140 student scientists from kindergarten through 5th grade participated! Each student talked with a visiting scientist about their project and discussed their work in the way professional scientists do. Many students also explored the event by doing the science fair scavenger hunt! Participants received a certificate, ribbon, and science pencil. 
Many thanks to everyone who made this possible, and especially to our visiting scientists: Mr. Dan Chaize, Dr. Dave Chismark, Mr. Steve Frymire, Dr. Rachel Gilker, Dr. Jason Herr, Dr. Jonah Marshall, Mrs. Katy Perry, Mr. Luke Thompson, Dr. Halimah Sayahi, and Mr. Michael Young. More photos by Jennifer Hampston on our Facebook page.