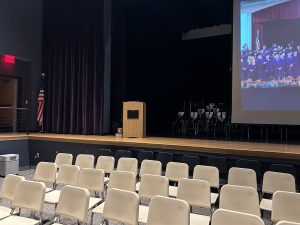 Members of the Clayton A. Bouton Class of 2023 will graduate and receive their diplomas during the June 23 Commencement at the district's Performing Arts Center. 
This year's graduating class contains 97 students, with many obtaining advanced Regents diplomas and many having already earned multiple college credits during their junior and senior years. The Class of 2023 valedictorian is Julia Young, and the salutatorian is Rowan Knauf.
A live stream of the event will be available for friends and family who won't be able to attend in person.  The ceremony begins at 7 p.m.