Voorheesville Central School District students recently collaborated and performed with students from other school districts at the Schenectady County Music Association All-County Music Festival. The Jan. 20-21 event held at Mohonasen High School gave the district's student-musicians an opportunity to advance their vocal and instrumental techniques while learning beside their peers from nearby schools.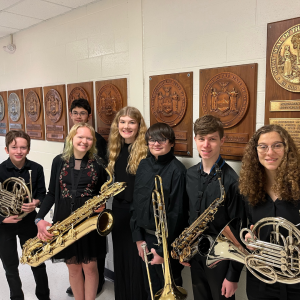 Students rehearsed for several hours on both Jan. 20 and 21, before performing in a concert on Saturday afternoon. Voorheesville Middle School Chorus and High School Band students were selected based on teacher recommendations to participate in this collaborative event.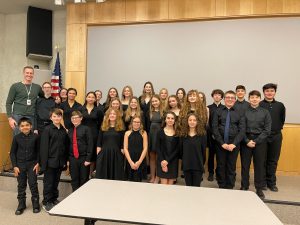 "This was an enriching experience for our music students as it gave them the opportunity to perform with other talented musicians from area schools and work with a guest conductor to create an excellent musical performance," Voorheesville music teacher Chris Jantson said.